eliu


joined: 2007-08-09
posted: 11020
promoted: 597
bookmarked: 184
新竹, 台灣
The 't' above look weird. You can use a text polygon with neon glow in this case. You can edit the control points if you want the irregular look of freehand.
┇
Text Outline
enter t、size→OK
Tap the rectange on the toolbar, the 't' is filled with color.
Tap the 't'. is shown on the bottom-left. Tap it to edit the color and neon glow.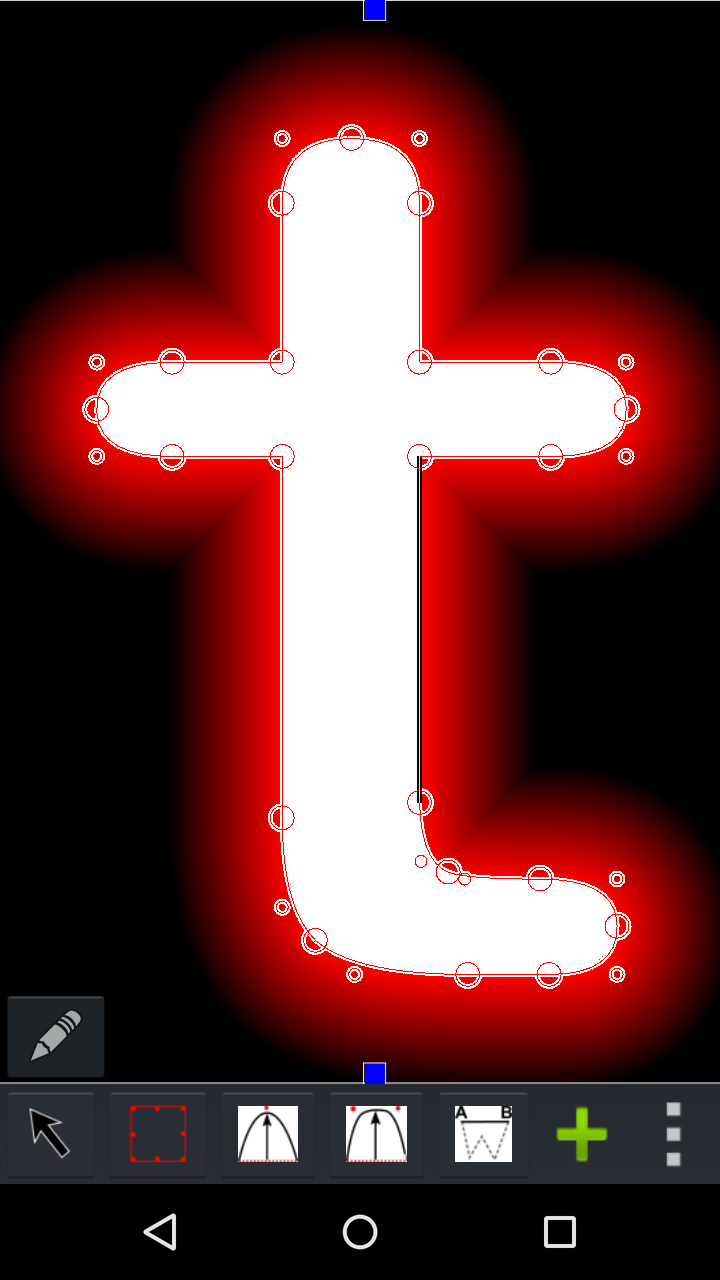 edited: 9